Brothers Eli and Finn tangle over tear-downs, their cranky grandfather Louie and the beautiful Tomasa in a tragic-comedy about the high price of progress.
ACT I
Rattling around in the kitchen of his home in L.A.'s crumbling Fairfax district, Louie starts to cook dinner for his soon-to-arrive grandsons Eli and Finn:
01
FAIRFAX
LISTEN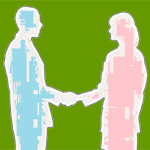 Surprise guest Tomasa shows up in orange corporate blazer, desperate to pee as she describes her traffic-clogged drive from the desolate suburban Valley. Tomasa's straight arrow real estate developer mentor Eli - - Louis' grandson - - arrives next in matching blazer. Eli's brother Finn, an aspiring comic book artist / waiter, comes late bearing lemons, attended by motley entourage including cute computer whiz Ms. Riko. After Eli exits for drinks, Finn and Tomasa spot each other across the room:
02
HEMISPHERE
LISTEN
Finn and Tomasa regain composure when Eli returns, unsuspecting. Sibling sniping ensues. Louie convenes dinner with an announcement: Before Eli and Finn's late father left a estate that includes the house Louie lives in. As executor of the will, Louie must soon assign ownership of the property to one or both brothers. Louie adds his own condition: Don't sell the house. Eli argues they could make a killing by unloading the property as a tear-down to developers eager to gentrify the unsafe neighborhood. Louie admits crime is up, citing his neighbor's "Dummy Wallet" anti-mugging incident, but insists that for all its flaws, this bungalow is home.
Later in the kitchen washing dishes with Louie, Eli says he, not Finn deserves the house. Louie, unimpressed with his drab grandson, tells Eli to step up his salesmanship game with some snap crackle and pop:
03 ZING LISTEN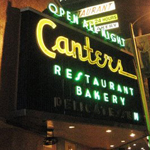 Curbside as the party winds down, Finn shares with Tomasa an awkward "Did that really happen?" moment over their earlier crush-at-first sight chemistry, then questions her fondness for Eli and real estate. Eli joins in, recalling angrily how he grew up fast to protect himself and Finn from their father's meltdown. Agitated Eli thrashes a trash picker, whom Finn defends. After Tomasa heads to the car, Eli shreds Finn for being a broke slacker, which would explain the string of impatient ex-girlfriends. Stung, Finn resists the urge to pursue Tomasa. Instead he hits the bars in search of drink, sex and soul mates.
04 AVENUE LISTEN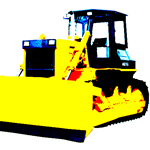 Dawn. Louie awakens to the house next door being prepped for a tear-down and confronts the bulldozer operator. "Hard Hat" takes the hard line:
05 WRECKING BALL LISTEN
Hungover Finn responds to Louie's call for help by stirring up a hive of yellow jackets to chase off the demolition team. Hardhats boot the pair off the neighbor's lot and persist with their tear down.
Evening. Poolside at the splashy Grand Opening of a new condo tower. Eli, escorted by vegetarian Tomasa, binges on appetizers and brags about a hoped for bonus. Eli's boss Suder enters with dim, gorgeous trophy girlfriend Angie. Finn arrives late for his catering gig with a stray dog. When the mutt escapes into pool, Finn takes a flying leap into the water drawing the attention of Tomasa. Surprised and charmed to see the soaked dog-rescuer Finn in his bowtie and waiter's vest, Tomasa is less amused when she picks up his drenched sketchbook to find drawings that re-imagine her as a sexy super hero. She challenges Finn: "What goes on inside that head of yours?" Finn pulls Tomasa to a quiet corner of the party to shows her, on a tablecloth canvas, how he conjures his super-heroic pulp fiction:
06 I COULD DRAW YOU A PICTURE LISTEN

Finn and Tomasa kiss. Elsewhere at the open house, Boss Suder reams Eli for failing to sell enough properties. Eli defends himself with his proposition to build a mall in the Fairfax district as soon as he acquires a key piece of property. Suder, intrigued, warns Eli that he'd better deliver on the Fairfax scheme or else lose his job to that ambitious new intern Tomasa. Once Suder exits, Eli, seething, plots a rise to power by any means necessary, joined by other minions dressed in their orange blazer uniforms.
07 FOOT SOLDIER LISTEN
Suder's flirtatious date Angie applauds the sentiment, then invites Eli to toot coke with her. He obliges.
In food preparation area, catering staffers swap notes about the cruel equations of unrequited love. Like real estate, it's all about supply and demand:
08 ONE PLUS ONE LISTEN
Louie, at home, makes a call. Into the phone, he says "Kid - - the house is yours - - all yours."
ACT II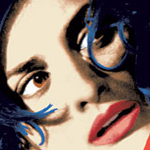 Lights up on a threadbare apartment in the morning. Tomasa, wearing only a man's shirt, makes coffee. In bed, it's Finn! He's on the phone with Louie trying to absorb the bombshell news: he, not Eli, is getting title to the Fairfax house. Not entirely thrilled, Finn worries about his new business burdens. Tomasa cheers him on but scolds herself for sleeping with Finn. What happens to her job if Eli finds out? Getting dressed for work, Tomasa tells Finn not to take their impulsive one-nighter seriously and reveals why she's hooked on the true object of her affection: real estate.
09
LAND RUSH OVERDOSE
LISTEN
[temp vocal] "Shit shit shit shit shit." On condo rooftop, Eli, on break from open house, screams into cellphone to leave an obscene message for Tomasa demanding her whereabouts, then hurls a fistful of flyers into the air: "I am finished." Suder checks in for a progress report. Eli lies. Re-grouping, Eli hatches a scheme. For a nation drowning in debt, clean credit is the new real estate. He recruits tech genius Ms. Riko, fires up the building's video monitors and practices his hack-the-database sales pitch into the surveillance cameras:
10
INFIDEL TEASER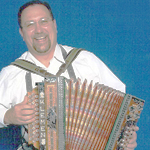 In Louie's front yard. Grandpa hands over the deed to Finn and immediately starts complaining about repairs. Finn, overwhelmed, waits for his friends to drive them both to that night's catering gig , but the waiter shows up with bad news. Bookings took a dive so they've all been fired. Louie cheers up Finn and his out-of-work pals:
11 UNEMPLOYMENT POLKA LISTEN

Eli arrives and offers to help Finn: "Your credit sucks, you got no job, plus Louie's going to electrocute himself if we don't get the kitchen re-wired. I got a solution." Eli elaborates:
12 INFIDEL LISTEN
Eli spells out the particulars: If Finn transfers title of the house to Eli, Eli will leverage his good credit history to get a home equity loan. They use part of the money to fix the house. Finn pockets the rest so he can pay off his debts and start his own comic company. Once they finish the makeover, Eli transfers the deed back to Finn. Wary Finn wonders "Do I need a lawyer?" Eli re-assures him: "We're family." Finn removes paperwork from knapsack.
Inside Louie's house, blinds drawn, the old man, in a pensive mood, projects home movies of Finn and Eli when they were little boys playing in the backyard throwing lemons at each other. "Eli always threw harder."
Mid-jog, Eli takes command on his cell phone. To Boss Suder: "I got the paper. We can proceed with the plan." To Ms. Riko: "Hack Suder's email account and send the back-dating memos to the district attorney." To Finn. "We tracked my ex-girlfriend's cell phone GPS. I know about you and Tomasa."
Back at Louie's, home movies still flicker against the wall as bulldozes outside rev up their engines. Hardhat knocks on the door with eviction notice:
13 REPRISE FAIRFAX / WRECKING BALL LISTEN
Tomasa draws the line over Eli's "business is business" intention to destroy Louie's home. She prods Finn: "On the page, you know how to be a hero. Try taking a stand in real life." Finn rallies neighborhood slackers to protest the teardown. Trash pickers, waiters, hobos, gardeners, skate-boarders, taco truck vendors, the newsstand guy all get outfitted with paintball guns, banners, masks and home-made superhero disguises to protect their identities:
14
COME OUT SWINGING
LISTEN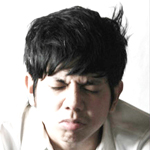 Backed by police, permits, fire hoses, taser guns, bureaucrats and the letter of the law, Eli and his Hard Hats prevail. They crush the house. Surveying the ruins, Finn gleans a glimmer of hope:
15 KEEPER OF THE FLAME LISTEN
Tomasa is frantic: "Where's the dog?" The Mutt vanished amid the chaotic protest. Finn and Tomasa finally locate the scrappy mutt atop the hill at the stoplight. As city lights twinkle below arrayed like a grid emeralds and diamonds, Tomasa finally drops her guard:
16 SOUL EMBRACE LISTEN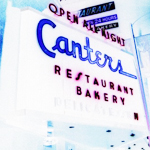 Three months later, outside Canter's deli. Paparazzi madness outside. Inside, Finn apologizes to Louie for screwing up the brief misadventure in home ownership. Louie springs a surprise. revisiting the "dummy wallet" decoy defense for distracting thieves he reveals that the funky house was Louie's dummy wallet equivalent to test the brothers' loyalties. Louie's real treasure: he bought an extra issue of every Super Man since 1941 when he was seven years old. The mint condition collection is worth $1.6 million. A good picture book, after all, holds its value long after Eli and his empire turns to dust. Finn says he's giving up on fantasy and hitting the road. The Greyhound leaves at midnight and Finn is heading into America's with sketch pad, pencils, and a laptop in search of everyday heroes. Marvel passed on Might Asswipe, but they're paying him to upload a portrait a day on his Super Schmuck blog:
17 AVENUE REPRISE LISTEN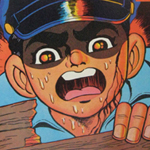 Tomasa join Finn and Louie. She's just earned her Realtor's license and starting her own company. The trio heads out the door and into paparazzi madness. They have all gathered for the trial of Eli Prager, charged with defrauding investors. Crowd frenzy hits a crescendo as Eli, in shackles and orange jump suit, emerges from paddy wagon and performs a perp walk song and dance outside the court room, confident he can con the jury:
18 WHO WANTS TO SCREW ME NOW? LISTEN
Reporters swarm Louie, asking if he will disown the scoundrel con man? Louie says: "Eli Prager is a rude, selfish jerk, but he's the only one I got."
CURTAIN